Ok so this is the BIG one!
Gourmet Gift Baskets
has some great gift baskets all year round! You can get them for just about any occasion or Just Because. There baskets range from a very nice affordable price to a little more pricier if you wish for a basket with wine or just extra special. The basket arrangements are amazing! I love all of them! For this Valentines day, I'd get the
Be My Valentines
basket and it comes with some great scrumptious goodies! It would be a perfect basket to send your mom or loved one!
My Favorite from this basket were the Chocolate Covered Cherries!
~~~~~~~~~~~~~~~~~~~~~~~~~~~~~~~~~~~~~~~~~~~~~~~~~~~~~~~~~~~~~~~~~~~~
EdenFantasys
is a great stop for Valentines Day! They have anything for anyone. Maybe you just want some Candles to set the mood, some nice clothing to feel extra special, or maybe some toys to make it a bit more of an exciting night! They have it all. Not only can this site be bought from year round and get delivered very discretely but also super fast. They have great customer service and ton of video and written reviews if you;d like to know about a product before buying it. I love
EdenFantasys
and enjoy learning about new products for couples or self exploration.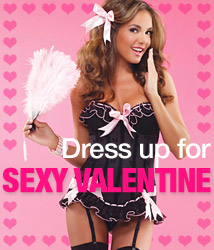 YOU WIN A $50.00 GIFT CARD.
~~~~~~~~~~~~~~~~~~~~~~~~~~~~~~~~~~~~~~~~~~~~~~~~~~~~~~~~~~~~~~~~~~~~~
Sarris Candies is a one stop shop for some great tasting candy! They even offer candy that is a 100 calories! Such as their
Pretzel Slims
. You get mini chocolate covered pretzels in a pack that contains no more then 100 calories! So indulge yourself with this really flavor full treat. You can eat one or even two packs and not know your eating something with so little calories! For a
6pack for $10.00
. Can't beat that deal! Check out their Valentines Specials too. They are offering Free Shipping over $29.00!
Soft Lips is a great lip balm. Perfect for that Valentines kiss. The bees wax was by far my favorite. It made my lips really moist and soft. I also loved a little but of shimmer! Go grab yous today and be sure to surprise your loved one with on or off your lips!
Get your own Soft Lips!
~~~~~~~~~~~~~~~~~~~~~~~~~~~~~~~~~~~~~~~~~~~~~~~~~~~~~~~~~~~~~~~~~~~~
You Must be a Follower of my blog and Like me on Facebook.
FACEBOOK LIKES

(+2 entries)
+1 if you compliment them
Get Extra entries by Vote for me on The Fence. Also by shareing on Facebook or Twitter(With link) +2
This giveaway Ends Feb 14th!